Society Where There is
Understanding
Unlike culture, which encompasses the tangible and intangible things of a people group, society is defined as a group of people who occupy a particular territory and who share a culture.
Stating it simply, we would say that a society is a people of a culture. Whereas culture is what makes them them, society is, for lack of a better way of saying it, the actual them.
It's the people living and interacting with one another in order to create a culture. It's people bonded together by their shared beliefs, attitudes, languages, and institutions; in other words, by their culture.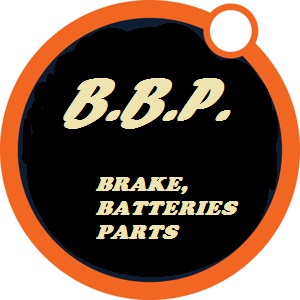 01. Culture
A spare parts stocking strategy is still a somewhat mysterious and misunderstood process, yet it does not have to be. Following the simple process described in this article will allow any organization to minimize the risk to the business of not having the right spares, while simultaneously minimizing the capital invested in spares. It can be taken even further by working closely with parts suppliers, OEMs and repair shops, and designing a comprehensive program that would include their involvement and cooperation

02. Client's Satisfaction
Core purpose is to help clients succeed in business, so it is essential to listen to our clients and hear what their needs and demands are.
MUST DO: Followed Points in improvements of Client satisfaction
Working methods, management and efficiency.
Personal contacts, spending time with the client, proactivity pricing, cost-control and transparency.
Meet Our Brand New
Solution
There are five key stages in the lifecycle of any product or service.
Development - at this point your product or service is only an idea. You're investing heavily in research and development.
Introduction - you launch your product or service. You're spending heavily on marketing.
Growth - your product or service is establishing itself. You have few competitors, sales are growing and profit margins are good. Now's the time to work out how you can reduce the costs of delivering the new product.
Maturity - sales growth is slowing or has even stopped. You've been able to reduce production and marketing costs, but increased competition has driven down prices. Now is likely to be the best time to invest in a new product.
Decline - new and improved products or services are on the market and competition is high. Sales fall and profit margins decline. Increased marketing will have little impact on sales and won't be cost-effective unless new markets are identified.
Manage the lifecycle
Identifying where products or services are in their lifecycle is central to your profitability. Effective research into your markets and competitors will help you do this. See our guide on how to understand your competitors.
You can extend the lifecycle of a product or service by investing in an "extension strategy". You could:
increase your promotional spending
introduce minor innovations - perhaps by adding extra features or updating the design
seek new markets
But ultimately this only delays a product or service's decline.
Ideally, you should always have new products or services to introduce as others decline so that at least one part of your range is showing a sales peak.
Some Reasons to Work
Together
End to end, technology driven,
parts supply chain solutions that
optimizes inventory and improves service levels
End to end, technology driven, parts supply chain solutions that optimizes inventory and improves service levels
Why Choose Us ?
Our Team
A professional team, Offer high quality truck, construction machinery and parts, just let us know what you need, we'll make it come true!
Parts Service
Free Parts Inventory Checking Free Tele-Training
Parts Repair
Free Tele-Diagnosis
GET IN TOUCH:
Ready to advance your business and earn customer loyalty?
Technical Support, Repair Consulting
As a One-stop Shop, we can supply truck and truck parts, and Technical Support, as Maintenance Video, Maintenance Manual, Spare Parts Catalogue and Parts Diagrams and so on.
Develop new products and services
New products and services are the lifeblood of all businesses. Investing in their development isn't an optional extra – it is crucial to business growth and profitability.
But embarking on the development process is risky. It needs considerable planning and organisation.
This guide will outline the key stages in the lifecycle of products and services so you know when the time is right for your business to start the development process.
It will explain how a planned and phased development process will help you make the wisest investment and budgeting decisions. It will also advise you on how best to create a development team and manage a project.
The lifecycle of products and services
Developing your ideas
Match products and services to market needs
Pricing your proposed service or product
The project development process
Creating a project team
Investment and cost control
Manage a development project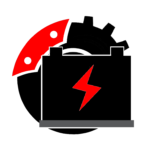 We Provide Solution on Your
Business
END-TO-END SOLUTION
Do your waiting customers and technicians receive the parts they need, when and where they need them? When it comes to products with long life cycles, the customer experience typically extends well beyond the initial purchase. Warranty service and repair events are likely. And no one wants to wait these days. Whether you are looking for an end-to-end service parts management solution or a specific solution,
What We Do ?
we provide:
Inventory Forecasting
Vendor Management
Procurement
Order Management
Parts Fulfillment
YOU BENEFIT FROM
Improved Service
Optimized Inventory levels
Reduced obsolescence
Reduced overhead cost
End to end, technology driven, parts supply chain solutions that optimizes inventory and improves service levels